Kyle McLoughlin, the owner of Ironwood, is a Board Certified Master Arborist, who has practiced arboriculture in Canada, the United States, and Australia. These environments have allowed for an understanding of ecology, biology and arboriculture that are difficult to attain strictly through academics.
Originally formed in Australia in 2016, Ironwood Arboricultural Solutions has been born out of a desire to build strong client relationships in residential, commercial and municipal fields, recognizing that cooperation from these three fields can lead to the best quality of urban forests.
The first job undertaken by Ironwood was as a canopy access specialist, climbing rainforest trees for the protection of endangered species in participation with the Department of Environment in Victoria, Australia. The largest client was a small business that made full use of our consulting, management and climbing skills. In January 2017 Ironwood was registered as a sole-proprietor business in Ontario with the goal of continuing the legacy of the business from Australia.
Prior to becoming an arborist, Kyle worked as a professional wilderness guide and climbing instructor, two skill sets that blended seamlessly into the trade of Arboriculture and further deepen the understanding of trees in both natural and urban environments.
The business serves it's clientele through operational and consulting arboriculture and differentiates itself from its competitors by playing a significant role in professional industry education, both through journalism, and facilitation of plant pathology-based workshops.
In 2017 Ironwood received the Starter Company Plus grant from the Brantford Business Resource center. This recognition and support have allowed Ironwood to grow by making new connections, learning important business skills, and through technology that allows us to solve complicated problems with efficiency and accuracy.
Thanks to this grant, Ironwood has grown to solve complicated problems with improved efficiency and accuracy.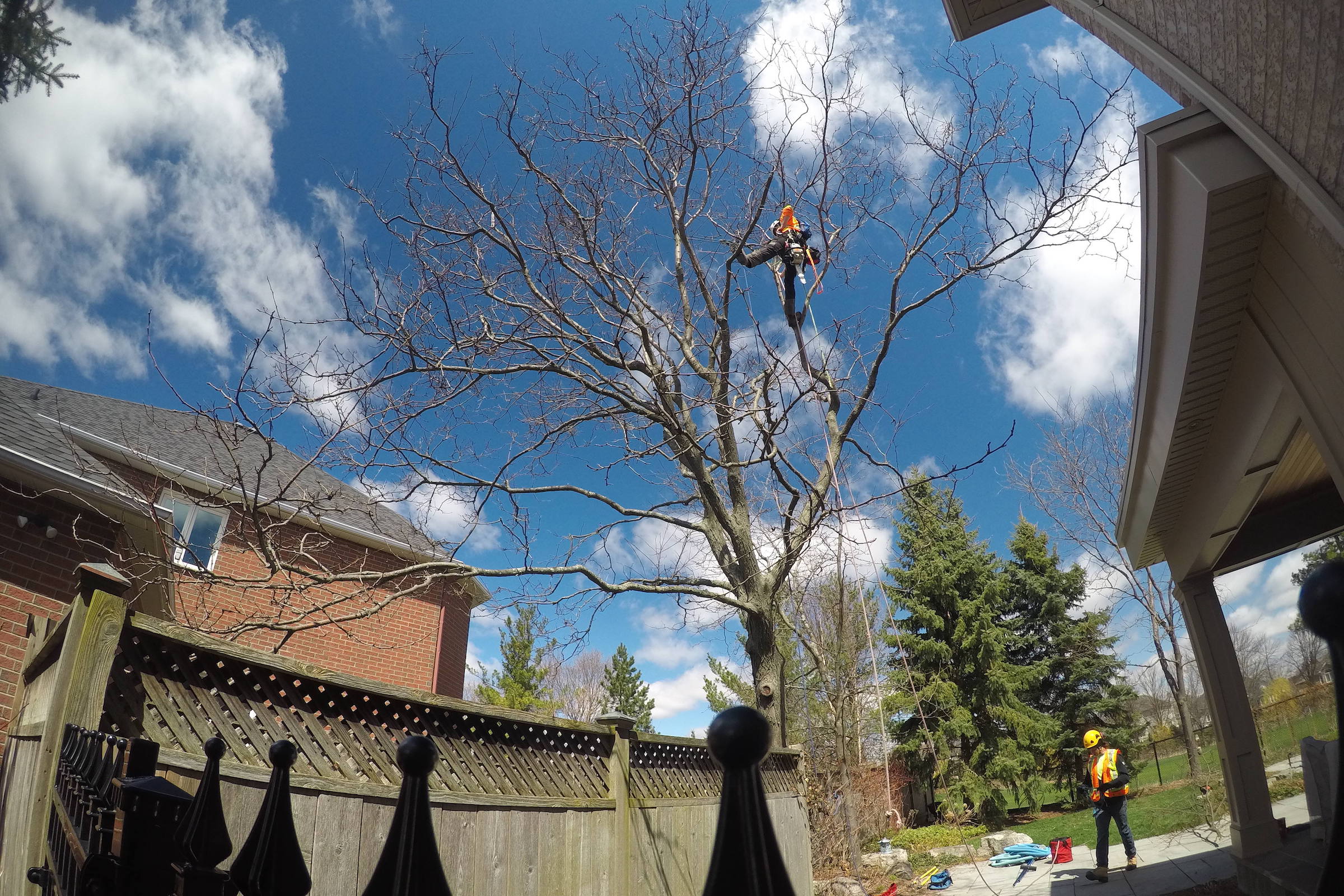 Our Motto:
Healthy Trees - Happy People
Clients Include:
The National Capital Commission
Greenscene Environmental Solutions
McMaster University
Competitive Advantage
Ironwood's competitive advantage is good customer service, skilled work, and the ability to build strong relationships based on cooperation with commercial clients, industry leaders, and residential homeowners. Integrity and consistency are crucial to success and the creation of a strong reputation for clients.
Brantford Business Resource Center
Hamilton Chamber of Commerce YEP