Our goal at Ironwood is primarily to build relationships with people who care about their trees and recognize the value of our technical skill set, as arborists who are focused on longevity and conservation of your trees. It is these clients who we strive to solve problems for. If you are a homeowner who has a tree that needs attention, is concerned about the safety of a neighbouring tree, or would like to know what is growing in your garden and how to better take care of it, we can help you.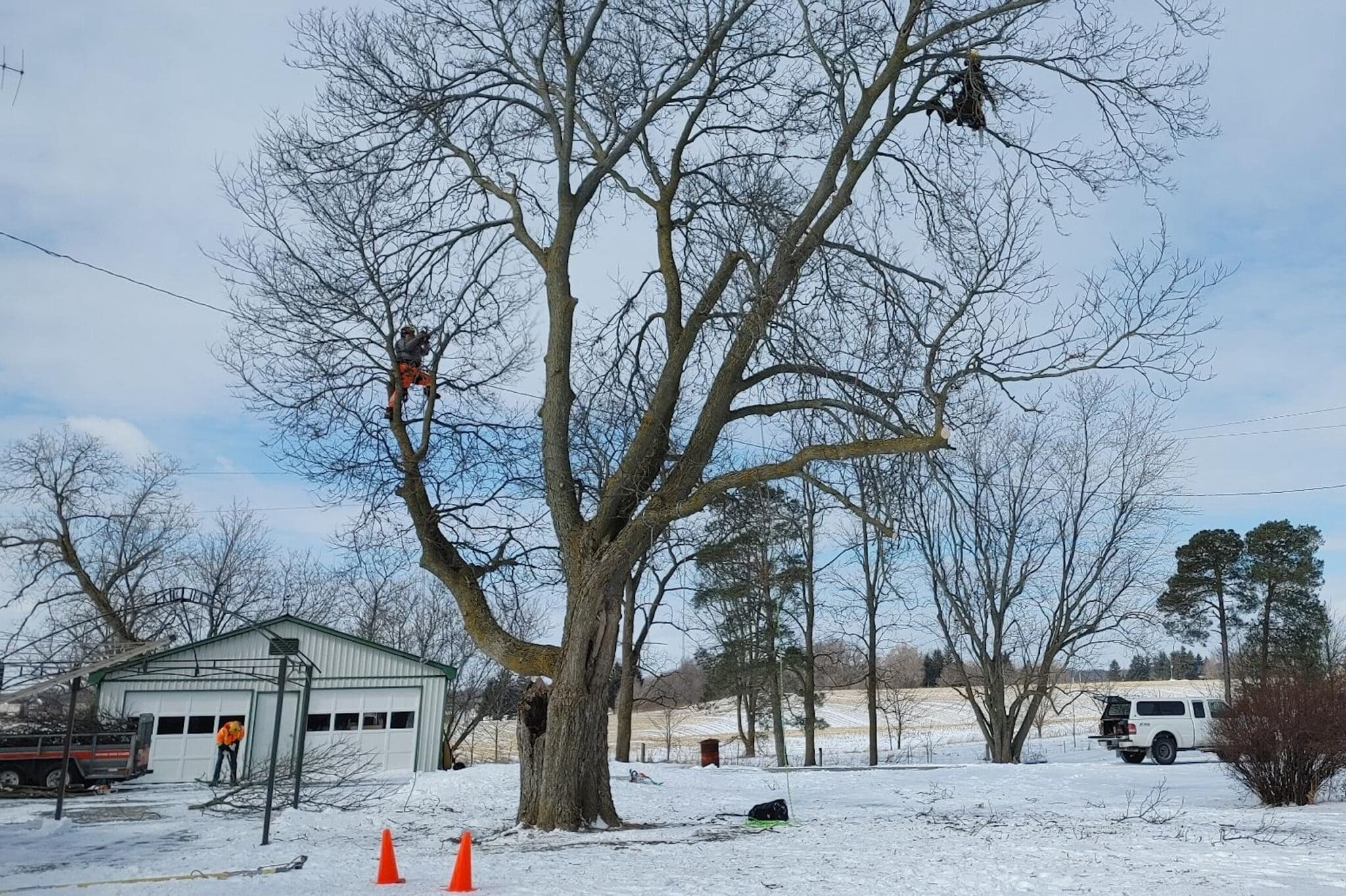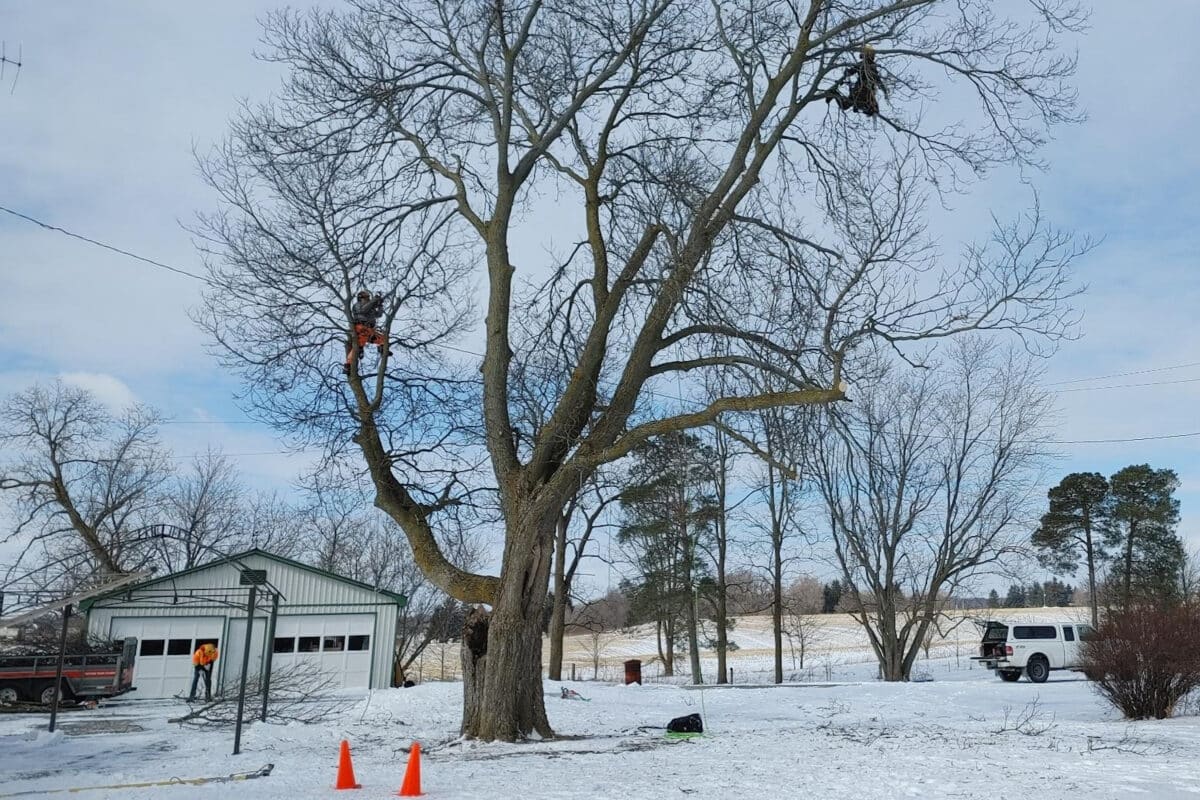 Consulting- within Hamilton and Brant County, Ontario
The more technical and less physical side of arboriculture, consulting involves everything around trees outside of the cutting, climbing, and planting. Consulting can sometimes lead to operational work depending on the needs of the client.  Relationships with new residential clients start with a plant health consultation in order to determine if Ironwood is a good fit for the client and to understand the needs of the client and their yard.
Plant Health Consultation
On-site assessment and research for plant health care and structural concerns of trees, property line issues, the risk to private and public land, and landscaping on site.  Assessment of plant health, site construction history, basic soil and site concerns. Suggestions and solutions to concerns will be discussed on site.
Tree Protection
If you are having digging, pool installation, or any major renovation done around trees, a tree protection plan and tree protection zone for construction. Ironwood works with contractors to ensure that work on-site can go ahead without violating by-laws and ensuring the trees are protected on site.
Tree Risk Assessment
A Tree Risk Assessment performed by ISA Qualified tree risk assessor. This includes on-site visit, risk assessment document, research and arborist letter discussing the specimen and risk associated with it. There are varying degrees of risk assessments depending on the needs of the client. Sometimes it can mean an onsite consultation and discussion, detailed research and documentation, or, in rare cases use of technical instruments to determine the state of the tree.
Virtual Consultations - Outside of Our Main Service Area
In an effort to share our expertise with people outside of our operational service area, we are now conducting virtual consultations via Zoom.  Clients work with our Operations Coordinator to provide supporting documents (site map, photos, soil test results, etc.) prior to this 90 minute meeting with a Board Certified Master Arborist who will be able to discuss their tree and plant health care needs. We are looking to diagnose any issues that are occurring and to help you chart a course for both short and long term solutions. A summary email with any relevant supplementary resources will be included as a follow up to your call. If operational work is deemed to be necessary, Ironwood will help you to find a trustworthy and reliable tree service that works in your area.
Operations
Arboriculture is a skilled trade and as a result, tree management operations should be performed by certified professionals in the field. This includes climbing, felling, and tree planting.
Root Pruning and Surgery
This is a procedure that is rarely needed by residential clients unless a tree has been planted in a tight space, or if construction is expected to happen. If the client wants to preserve a tree, it is often better to have a professional prune roots prior to construction to ensure minimal damage to the tree.
Tree Planting
Tree planting in the urban environment can be a technical job. Much like raising a dog from a puppy, the initial years of a tree can make a huge difference in how it grows over its whole life. The proper planting and selection of stock can ensure that at the get-go you get a good tree.
Tree Pruning
A normal part of having a tree in the urban environment. Depending on the tree and its size, pruning can be done from the ground, or can be done in the canopy depending on the size of the tree and its location.
Tree Preservation
When a tree gets closer to the end of its life, it may be necessary to prune it to manage risk, deadwood, and decline. Tree preservation includes reduction pruning, mulching, and is a common service requested by clients with mature trees, or trees that are dying back due to stress.
Tree Removal
Sometimes a tree is in the wrong place, is at risk of failure, or is just plain dead. This often involves technical climbing into the canopy with chainsaws, rigging large pieces of trees in order to preserve the site. As arborists, we are skilled at removing trees in tight spaces, like over hot tubs, fences, and even over glass skylights.
Storm Damage
This highly technical work is often very dangerous and risky. If you have a tree fall on your house during a storm, call a professional. Using equipment, and experience, we can remove the tree safely with minimal stress and excitement.
At Ironwood we provide:
Tree Climbing Services
Tree Risk Assessments
Urban Forestry Consulting and Education
Servicing the Southwestern Ontario Area
IRONWOOD SOLVES TREE PROBLEMS!
When it comes to business, we focus on one thing: the relationship between trees and people.
Regardless of the situation, we strive to solve our clients' tree problems.